Jayne Kennedy Overton Articles
Ebony/1992

Jayne- I was over 200lb and devasted ans embarrased
FOR most of her life, Jayne Kennedy Overton stood as dose to the universal definition of beauty as any woman in the world. Men adored her. ("I would have walked over hot coals just for a smile," says one adoring fan who captured their collective sentiment.) Women wanted to be her. ("Whenever you saw her on a magazine cover, you had one thought: she's perfect," explained a thirtysomething lawyer.)

That's why the innocent comments of a perfect stranger hit Jayne so hard, why the words of a man she had never even met carried such power--and pain.

Returning home to Los Angeles after an exhausting 14-hour flight from China, she had just stepped off the plane when a skycap spotted her across the airport floor. Suffused with the mindless joy of seeing the woman of his fantasies in person, he dropped everything and sprinted across the room.

"You're Jayne Kennedy," he babbled excitedly as he got closer to the woman he had only dreamed of meeting. And then it happened.

Stopping dead in his tracks, not more than two feet away from her, he looked her up and down and let out a long sigh. "I'm sorry, miss," he stammered. "I thought you were Jayne Kennedy."
---
Ebony/1996

Jayne Kennedy Overton and her husband, Bill, put off having children until their careers were established. "I wanted to personally raise my children instead of hiring a nanny," says Overton. "I wanted to be there to wipe their tears away when they fell. I wanted to be there when they laughed so hard they cried again."

Overton, who's looking forward to returning to work soon, has spent most of the last 11 years raising her four children--stepdaughter Cheyenne, 14, and daughters Savannah, 11, and Kopper, 7. The latest addition to their family, Zaire, is 16 months old.
---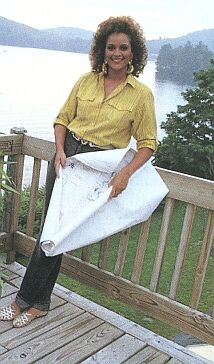 ---