Regina King
D.O.B: January 15, 1971 Los Angeles, California
Parents: Thomas and Gloria King
Sister: Actress Renia King (What's happening now)
Husband: Ian Alexander Sr. (23 April 1997 - present)
Son: Ian Alexander Jr Born January 19, 1996
Opened an L.A. restaurant called Paio.
Signed a production deal with NBC network
Won 2005 NAACP Award for Outstanding Supporting Actress in a Motion Picture for: Ray (2004/I)
---
She studied under acting coach / actress Betty A. Bridges, mother of actor Todd Bridges. Betty A. Bridges was her acting coach for ten years before and during her first good role on the TV series "227" (1985)

Current Info Regin King is current working on a new tv series. The show is called "The Unit". The hour long show which looks at the life of Delta Force agents.

Personal Note I had the pleasure of meeting Regina King in NYC 2003 at the AAWIC film festival. She is petite and very beautiful in person. She was very nice and it was cool to meet Brenda (LOL).
---
Regina's Bio
Regina King distinguished herself as a skilled actress in the 1990s with a number of supporting roles in prominent films. Born and raised in Los Angeles, King first made her mark as a TV actress when she was cast in the sitcom 227 in 1985. During her five seasons on TV, King also played small parts in the Bill Murray comedy Scrooged (1988) and Charles Burnett's domestic drama To Sleep With Anger (1990). After 227 ended in 1990, King moved to films full time with a role in John Singleton's acclaimed directorial debut Boyz N the Hood (1991). King worked with Singleton again in Poetic Justice (1993) and Higher Learning (1995). Showing her ability with film comedy as well as drama, King appeared in F. Gary Gray's cult hit comedy Friday (1995), and co-starred opposite Martin Lawrence in A Thin Line Between Love and Hate (1996).

After drawing attention with her performance as Cuba Gooding JR's wife in the critically praised hit Jerry Maguire (1996), King landed substantial parts in the adaptation of Terry McMillan's How Stella Got Her Groove Back (1998), the hit action thriller Enemy of the State (1998), and the family-friendly animal adventure Mighty Joe Young (1998). Though her 1999 film Love and Action in Chicago was not nearly as successful as her trio of 1998 movies, King began the new decade with parts in HBO's widely watched telefilm "If These Walls Could Talk 2" (2000) and the Chris Rock romantic comedy "Down to Earth" (2000). -- Lucia Bozzola, All Movie Guide


---
Filmography
Boyz N the Hood (1991)
Poetic Justice (1993)
Friday (1995)
Jerry Maguire (1996)
How Stella Got Her Groove Back (1998)
Mighty Joe Young (1998)
Down to Earth (2001)
Daddy Day Care (2003)
Legally Blonde 2: Red, White and Blonde (2003)
A Cinderella Story (2004)
Ray (2004)
Miss Congeniality 2: Armed and Fabulous (2005)
regina king movies at amazon click here


---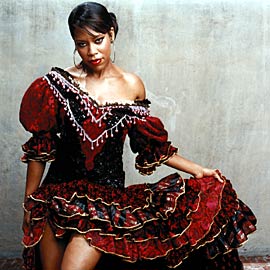 ---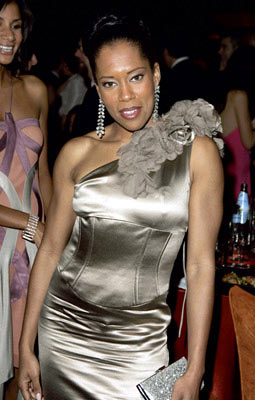 ---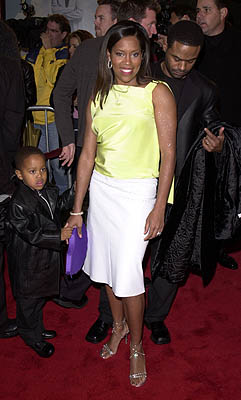 ---